Key: On the HP, if anything has a - for their health, it means only certain weapons can harm them. And they are still hard as nails afterwards.Eurai Renegades are the Attack Force. They have greater numbers in ATTACKs against other areas, rather then defense.
Ok, Eurai is terrorized by many things, the most dangerous are the Tyranids, also known as Tyrants.
Name: Lictor
Health: 14
Name: Tyrant Warrior
Health: 12
Name: Carnifex
Health: 16
Name: Trygon
Health: 16
Name: Hierophant Bio-Titan
Health: - 20
Name: Dominatrix Bio-Titan
Health: 20
Thats it for the nids, now we have the Renegades!
Name: Luna Wolves Marine
Health: - 8
Name: Chaos Dreadnaught
Health: - 14
Name: Possessed Marine
Health: - 12
Name: Mournival Member
Health: - 14
Name: Daemon Prince
Health: - 16
Name: Warped Shadow Sword
Health: - 18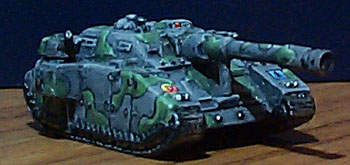 Name: Chaos Warhound Titan
Health: - 26